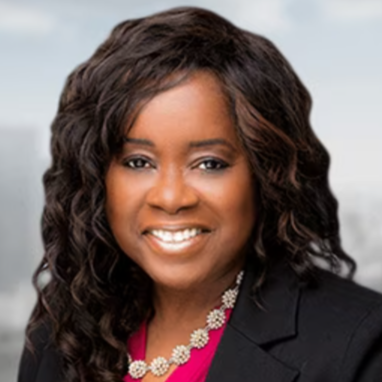 Gillian Barclay, DDS, MPH, DrPH
VP, Global Public Health & Scientific Affairs at Colgate Palmolive
New York, NY
Gillian has a 25-year career that spans across private and corporate philanthropy, academia, the private sector, and international development. She is currently Vice President, Global Public Health and Scientific Affairs at Colgate Palmolive, and prior to this, was at the Office of Economic Development for the state of Nevada, with direct responsibility for the state's economic diversification and growth through health sector investments.
Gillian has held executive roles in philanthropy including the position of vice president of the Aetna Foundation, where she led the foundation's strategic planning and programs in the US and abroad. She conceptualized and led programs and initiatives for health leadership, community wellbeing, and racial equity, including the first portfolio of philanthropic funding to develop digital technology innovations through the lens of health equity. Previously, she led impact and research for health programs at the W. K. Kellogg Foundation, and also designed and led initiatives to mitigate food insecurity, reduce oral health inequities and disparities, improve quality health and health care, and grow minority health leadership. Her strong expertise in international development is seen by her tenure within the World Health Organization, where she was responsible for strengthening health systems in 20 low and middle-income countries, and the CARICOM region.
Gillian has taught at the Harvard School of Public Health, the City University of New York, and the University of Nevada, Las Vegas. She has conducted research at the Dana Farber Cancer Institute, the Brigham and Women's Hospital and the Channing Laboratory in Boston. She holds a doctorate in public health from Harvard University, a master's in public health from the University of Michigan, a doctorate in dental surgery from the University of Detroit Mercy and completed her residency at New York Hospital. Her undergraduate degree was earned at the University of the West Indies.