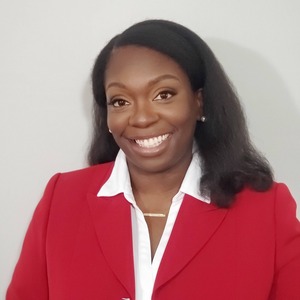 Dannielle Dobbins, M.Ed.
Director of Programs
Since 2004 I have worked in the nonprofit community on behalf of children and families to implement, manage, monitor, and expand programming in health and education. I have experience in contract negotiations, program administration,  budget development, and oversight. I was first introduced to school-based health care in 2007, where I worked at the local level with a school district of over 300,000 students, the health department, hospitals, health centers, universities, other community-based organizations, and stakeholders to lead the efforts to expand school-based health services.
I joined the School-Based Health Alliance in 2022 to lead the project planning, implementation, technical assistance design, and delivery efforts of the program and consulting teams. I am also responsible for developing key partnerships, identifying funding opportunities, and managing the SBHA's compliance with our funders. I have a Bachelor of Science in Psychology with a Minor in African American Studies from Florida State University and a Master of Science in Education, with a concentration in Curriculum, Instruction, and Technology from Nova Southeastern University. When I'm not embedded in our work at the SBHA, I lean into my roles as wife, aunt, sister, daughter, granddaughter, cousin, and friend. Family is my center.