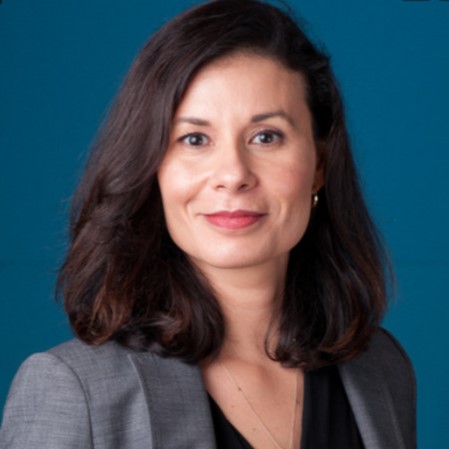 Cecilia Oregón, MPP, MPH
Executive Director, Kaiser Permanente Institute for Health Policy
Oakland, CA
Cecilia Oregón (formerly Cecilia Oregón Echeverría) is the executive director for Kaiser Permanente's Institute for Health Policy. In her role, Cecilia leads strategy and operations for the Institute. Her specific areas of expertise include access to health care for underserved populations as well as behavioral health, school-based health, and early childhood issues.
Cecilia joined Kaiser Permanente in 2013 as the director of safety net partnerships for the National Community Benefit program. In her role, Cecilia helped accelerate safety net grant strategy and initiatives. She also fostered the development and spread of national and regional safety net partnerships.
Prior to Kaiser Permanente, Cecilia served in program officer roles for Blue Shield of California Foundation and The California Endowment where she managed portfolios of grants focused on strengthening California's healthcare safety net and improving access to health care. She also served as an analyst of social legislation for the Congressional Research Service in Washington, D.C., and a special projects associate for the Alameda County Public Health Department.
Cecilia has a bachelor's degree in social welfare, a master's in public policy, and a master's in public health from University of California, Berkeley. She currently serves as the vice chair of the Alameda County First 5 Commission and sits on the boards of directors for the Insure the Uninsured Project and Northern California Grantmakers.