For the first time, our Board of Directors will be led by one of our State Affiliate leaders.  
Nancy Rodriguez, Executive Director of the New Mexico Alliance for School-Based Health Care, will serve as Board Chair. Others who will serve on the Executive Commitee include Mark Masselli, CEO of Moses/Weitzman Health System, as Chair-Elect; Beth Mattey, former Board President of the National Association of School Nurses, as Secretary; and Kayla Jackson, Project Director of The School Superintendents Association, as Treasurer. 
In another first, our Youth Advisory Council will choose one of its members to serve as a full voting member of the Board.  
"Representation is very important," said Robert Boyd, SBHA President and CEO. "With a voting youth member and with Nancy's leadership, we will be including the voices of the people we serve – both our colleagues at the state level and the young people who use school-based health centers."  
SBHA welcomes three new board members
In addition, three people with years of experience in care coordination, behavioral health, and addressing systemic inequities recently joined SBHA's Board. Richard Antonelli, MD, MS, Medical Director of Integrated Care at Boston Children's Hospital; John Kennedy, Director of School-Based and Behavioral Health Services for the West Virginia Primary Care Association; and Alexandra Quinn, CEO of Health Leads, began their board terms in June.
Antonelli has worked extensively at the national and state levels evaluating care delivery and informing improvement efforts. He develops and implements methodologies, tools, procedures, and measures to facilitate the integration of care as well as to evaluate outcomes of care coordination. Antonelli has served as the medical director of the National Center for Care Coordination Technical Assistance since 2015.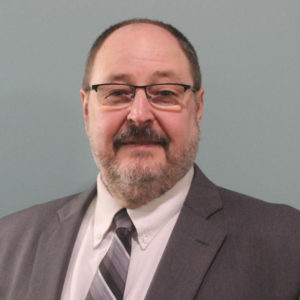 Kennedy has more than 30 years of experience helping children and families through a systemic approach of integrating behavioral health and primary care into schools to improve the overall well-being of students. He has worked to innovate and expand health services for schools in his current position and through his previous roles as a therapist, mental health consultant, and community schools coordinator.
Quinn has spent two decades working on issues of equity, justice, education, and health. Her organization partners with communities, health systems, and public health to address systemic causes of inequity and disease. Quinn co-founded and co-leads the Vaccine Equity Cooperative to enable equitable vaccine access and increased advocacy for and support of local community-based workforces and caregivers.
"We are thrilled to welcome Richard, John, and Alexandra to our board," Boyd said. "They each bring crucial insights that will help us strengthen school-based health centers so they can even more effectively help children and adolescents grow up healthy and thrive as adults."